"Food is at the heart of any senior living community. It's a differentiator in the senior living industry and an important part of the person-centered care and services provided to residents." – Harris Ader, CEO, Senior Dining Association founder/CEO and 20-year senior food service veteran.
Don't miss two upcoming opportunities for your team to hone their skills, hear from thought leaders, and uncover opportunities to improve your company's dining and hospitality program.
HOLISTIC EDUCATION FOR DINING PROFESSIONALS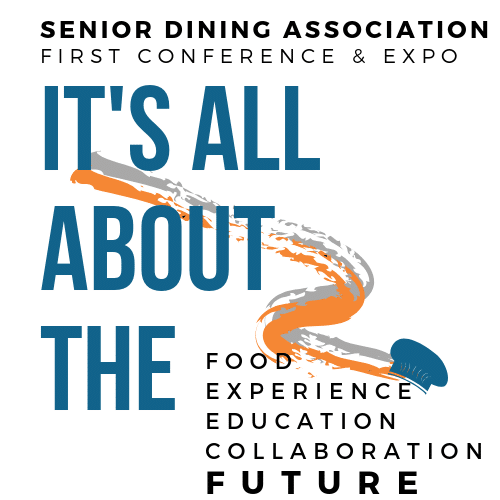 At the first-ever Senior Dining Association Conference, March 17-20, in Charlotte, N.C., you'll hear from leading experts in the senior dining space who will share recent trends and best practices—plus, you'll have the opportunity to ask questions and share your experiences. Take part in culinary competitions, sample offerings from other chefs, and make new connections with community dining professionals from across the country. Hear from:
Author and educator Dr. Dale Henry
Professional performer Jen Slaw
Leading to Change CEO Eric Rowles
Investor and entrepreneur Katie Davis
DINING STRATEGY EDUCATION DESIGNED FOR THE CORPORATE EXECUTIVE
At the Argentum Senior Living Executive Conference, April 15-17, in San Antonio, Texas, senior living dining management and executives can discover opportunities for improving operational excellence and connect with others to share "recipes" for success. New this year, the Dining Deep Dive track will tackle a variety of issues relevant to those responsible for budgeting and purchasing, program design, and health and wellness. Dining sessions at Argentum are produced in partnership with the Senior Dining Association (SDA). REGISTER TODAY!